Services for Employers
Why collaborate with IHU and its Career Office?
International Hellenic University is a public university that differentiates itself from the other public universities. It possesses strengths such as academic excellence, international look, practical relevance and ability to compete locally, nationally and globally.
The IHU fully understands the importance of being close with the business environment and to the society. Therefore it seeks seamless collaborations.
Career Office acts as a link between the academic community and businesses. It aims to bridge the gap between academia and industry by developing collaborations of mutual benefit.
It supports employers, from SMEs to multinationals that operate in the global market, across all sectors. In doing so, it continually comes up with new services that may add value to cooperating organizations.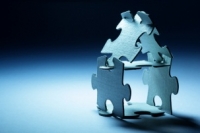 It also encourages community partners  to interact with the university in many different forms.
By contacting to the IHU's Career Office you will find a good partner who acts professionally, understands your needs, saves you critical time and dead-end inquiries. Feel free to contact us by writing  to careers@ihu.edu.gr in order to discuss of your idea or needs.
We are looking forward to working together to create a successful partnership.
Services for Employers & Partners
What are your organization's needs? General exposure on campus, involvement in events, finding a diverse population of students, helping fill job openings, access to research, corporate training? Whatever your specific needs are, we are here to help you!
Career Office offers a variety of services. Some of the services are:
• Real life projects
Career office helps in locating research and dissertation topics from the business environment in order to be assigned to students and thus expose them to issues arising from real-world projects in an industrial setting. Companies on the other hand, get a solution to their problem based on contemporary knowledge and without cost.
• Career events to interact with students
Career Office invites guest speakers from various fields in order give the practical dimension to students. Any interesting topic, specialized or career oriented one is more than welcome to be delivered by a representative of your organization.
• Recruitment services for the employers
Career Office offers a variety of human resources services to support your business needs. If you are an employer looking for candidates who fit your organization, we have an extensive database of entry and middle level candidates from a variety of backgrounds. We may help you in finding the right candidate for you.
• On-campus recruitment events
If you need help in filling time-sensitive job openings or want candidates from certain nationalities, we can arrange for you to see potential candidates on  an campus recruitment day at a convenient date and time for you.
• Customized seminars offered to the companies (corporate training)
In order for you or your employees to succeed in your field, certain skills in a variety of knowledge areas are required. You may ask for specialized seminars conducted by expert speakers with specific knowledge on certain fields such as finance, accounting, law, technology, art, culture, civilization etc
• Conferences and business presentations
Each year IHU hosts various interesting events for entrepreneurs or other audiences (e.g historians). Whether you are participating in a panel discussion, business seminar, networking event you will have the opportunity to listen to inspiring speakers from different fields and to expand your network.
• Business Gateway: IHU's portal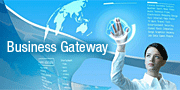 Find out more for this service in the link: http://www.ihu.edu.gr/gateway/
More services available:
Recruitment fairs

On campus visibility via Career's Office stand

Profile-raising events
International employers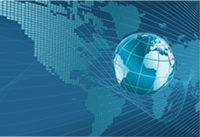 The IHU university has many international students and alumni from across Europe. Moreover work mobility is a common career option for our students so IHU is a good place to source talented and enthusiastic graduates for your company or organization.
International employers may enjoy almost all services offered to local employers. The Career Office has developed various web based resources and services to facilitate your recruiting activities.
For your immediate hiring needs, post jobs & internships on Business Gateway (www.ihu.edu.gr/gateway) without any charge. For more projected needs attend career fairs or ask for an on-campus recruiting event which can be organized via Skype or in-house for you.