Students' Success Stories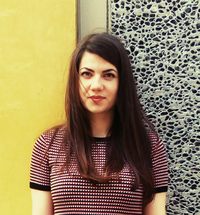 IHU's Career Office provides for IHU's students the best skillset so as to be well-prepared for their career development. After having attended th seminars and workshops related to CV writing and interviews, I was able to hold my own during job searching, find my ideal job opportunity and hopefully, succeed at it. The support that I received from the Career Office of IHU was multifaceted; not only was my CV developed in a proper way, but I was also prepared for the most difficult situations arising during an interview. Last but not least, I was given encouragement throughout this process, a fact that boosted my confidence even more so as to succeed. I feel grateful for this assistance, I have retained all the knowledge and feedback that I received, and moving forward, it will be useful not only for future relevant cases but for my self-improvement as well
Afroditi Michailidou
MSc in Strategic Product Design, 2015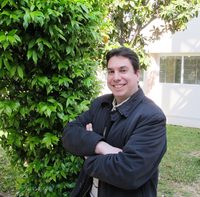 Having participated in the IHU's Career Fair 2016, I am happy that I was offered a job as a Front Office Executive, for the Porto Carras Hotel Resort, after 10 days. I left from the event with the best impressions, satisfied that I had the chance to meet a sufficient number of employers related to my postgraduate studies. For students like me, who didn't have any previous work experience in this sector, it was a relief to have the opportunity to be interviewed by executives from top hotels in Thessaloniki and the Chalkidiki region. The Career Fair 2016 event helped me to contact Porto Carras and have the chance to show my potential during an introductory interview. Moreover, I had the opportunity to extend my networking within the hospitality sector and explore possibilities for future cooperation. For me, the Career Fair served its purpose: I increased my chances for employment and I got hired during my studies something that, otherwise, I would not have achieved.
Dimitris Efthyvoulou
MSc in Hospitality and Tourism Management, 2015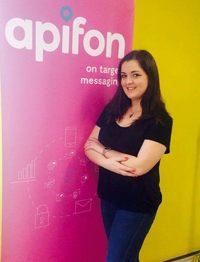 When I started studying at the International Hellenic University in October 2015, I didn't expect that in less than 4 months I would be able to find a job as a Jr. Key Account Manager for Romania , due to the fact that I am an international, postgraduate student in a foreign country. Having attended all the workshops organized by the Careers Office and following all their advice, I was prepared for any interview and I learned how "to stand out from the crowd". And look at me now, working at an international company, Apifon, with a creative, energetic and positive team, while at the same time attending classes on my Msc programme of studies. The staff at IHU have continuously supported me in this effort and I know I can rely on their support at any time. I strongly advise all current students and Alumni to visit the Careers Office. As for undergraduates, I highly recommend they consider pursuing postgraduate studies at IHU as a smart career move.
Alina Alexandru
MSc in Energy Building Design, 2015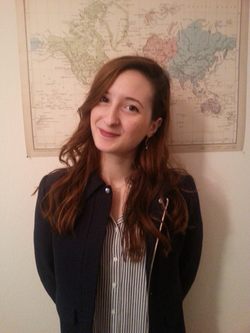 I participated the Career Fair 2016 that was organized by IHU and it was an amazing experience! After attending the workshop "Getting the most out of a Career Fair"  I was definitely better prepared and successfully located myshelf to the market. I had the opportunity to meet face-to-face and discuss with employers from the most prestigious international companies, I had two job offers,  and only one week later I found myself working for one of them.
Eleni Kolliga
MSc in e-Business, Innovation and Entrepreneurship, 2015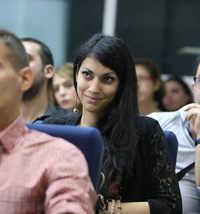 After beginning my MSc in Management at IHU, as a part-time international Student, I had formed an idea of how I see my future and took the firm decision to pursue a career in Tourism and Hospitality. I had attended the different workshops of the IHU Career Office and had updated and improved my CV, which gave me the confidence to apply for a position at Filos Travel - a tour operator, working with external clients. After the interview and the training process, I am currently working full-time there, finishing my Master's on a part-time basis, and learning Greek in the meantime. Besides the fact that my university was a huge help in finding me this position, it had also connected me with the Tourism Department of the Municipality of Thessaloniki with which I am planning to do my Consulting Project. I hope to be able to build my future career in Tourism from here on.
Mariya Mihaylova
MSc in Management, 2014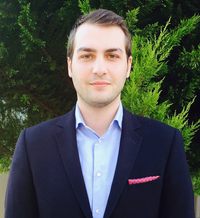 As a result of the Careers Office guidance, services and my own effort and persistence, I was able to get an International Trainee position at Lidl Hellas after 4 rounds of interviewing at assessment centers, which will be the starting point of my career path. I would like to express my sincere gratitude for the really useful guidance and mentoring services of the Careers Office of the IHU. Even before the above position was posted, I was able to take part in a series of Workshops, which made me better understand the needs of the companies and the recruitment process. Also, I had the opportunity to learn more about the way I should promote myself in the job seeking process and even gain confidence in job interviews. The one-to-one sessions set me in the right direction in order to highlight the appropriate skills for the aforementioned position. I would highly recommend all students of IHU to attend career Workshops and use every service the Careers Office has to offer.
Athanasios Koktsidis
MSc in Sustainable Development, 2014

After a year and a half, and having formed a solid opinion on the university, I believe one of the best services this school has to offer to its students is the Careers Office. During my time at IHU, I participated in a series of Careers' Office workshops. These seminars not only helped me craft a CV and understand what recruiters seek out of a candidate, but most significantly, they taught me how to effectively present myself, expand my network, and eventually stand out. Last but not least, the Career Fair gave me the opportunity to get a closer look at the job market and meet professionals from a variety of scientific fields. As a result, through extensive guidance and my own effort, I managed to get a position in Alumil as a Product Manager, parallel to my studies, and take a significant first step in my career. I highly recommend advising all students to take full advantage of all Careers Office's services and any apprenticeships offered, as I am sure they will find them most valuable for their career development.
Evangelos Papanikolaou
MSc in Energy Systems - Energy Management 2014
MEng in Electrical and Computer Engineering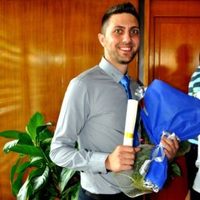 «Social Costs and Benefits of Renewable Electricity Generation in Cyprus» was recently published by the international publishing house Springer Nature.
Its main author is a visiting professor at IHU, Associate Professor Theodoros Zachariadis from the Department of Environmental Science and Technology of Cyprus University of Technology.
Co-author is Mr. Costas Hadjikyriakos, postgraduate student at the MSc in "Energy Systems" of the International Hellenic University (IHU) who performed most of the work of his thesis at the Cyprus University of Technology in the frame of (and with funding by) the European Erasmus student exchange Programme under the supervision of Prof. Zachariadis. The book presents an economic cost-benefit analysis of the deployment of renewable energy sources in Cyprus up to 2030, taking into account both the financial costs and benefits and the environmental benefits of reducing emissions of pollutants that cause reduced use of thermal power plants. The conclusion of the analysis in the book is that the deployment of renewable sources of electricity, scheduled up to 2030, is expected to be particularly beneficial for the Cypriot society, both due to reduced fuel import costs and also due to the reduction of air pollution.
Costas Hadjikyriakos
MSc in Energy Systems, 2013