FAQ
Q. How can I find a job or an internship?

All career-related jobs and internships are posted on our Business Gateway portal. Please visit the link
www.ihu.edu.gr/gateway
to find a range of employment and internship opportunities in both international and global job market.
Additionally, make sure that you check your IHU account (the e-mail address you used during studies) as we frequently send out employment opportunity alerts.
Q. What is the difference between a curriculum vitae (CV) and a resumé?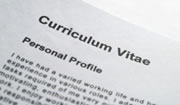 The primary differences between a resumé and a curriculum vitae (CV) are the length, what is included and what each is used for. A resumé is a complete summary of your skills, experience and education. While a resumé is brief and concise – usually no more than a page - a Curriculum Vitae is a longer (at least two pages) and more detailed synopsis.
A Curriculum Vitae includes a summary of your educational and academic background and professional training as well as professional experience, publications, presentations, awards, honours, affiliations and other details. In Europe, the Middle East, Africa, or Asia, employers would expect to receive curriculum vitae.
Q. What is an internship?
An internship is an agreement between you and a company or organization for a fixed period of time, such as a semester or quarter. You agree to work for them and they agree to mentor and teach you. Ιnternships can offer valuable insight into a particular field or career. Most internships are unpaid but some offer a low wage. Many companies go on to hire their successful interns full time.
Q. I am international student, non EU citizen, and I would like to work in Greece. What can I do?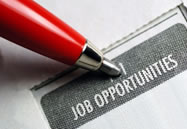 As a non EU citizen you are allowed to work 20 hours per week (part-time employment status) using the student visa you receive after your acceptance at the IHU (residence permit will follow).
If you need a full-time job, you must first acquire the residence permit and then apply for a work permit at the Municipality of your place of residence, where they can assist you with the whole process. You should bear in mind that applying for a work permit is a time-consuming and bureaucratic process in which various public organizations are involved. This means that it would be difficult to respond instantly to a full-time job offer.
One more important thing to consider: a good command of the Greek language is essential since the local working environment is a Greek-speaking one, with some exceptions (e.g., the tourism industry).
Q. What can I do if my experience is not relevant for the position I am applying for?

Your past experience may not be of direct relevance but think about the abilities and capacities that you can transfer and would be applicable to the new job. Remember other skills and competencies you may have acquired in your previous work or other activities and/or experiences in your life: to work under pressure, in a team, using languages in your work or when you travel, communication skills, knowing how to carry out or compile reports, how to convince people (in social situations, your friends, to negotiate the rent for a house...).
Q. What are Psychometric Tests?
The word psychometric is formed from the Greek words for mental and measurement. Psychometric tests attempt to objectively measure aspects of your mental ability or your personality. You may well encounter psychometric testing as part of the recruitment or selection process and occupational psychometric tests are designed to provide employers with a reliable method of selecting the most suitable job applicants or candidates for promotion.
Psychometric tests are seldom used in isolation and represent just one of the methods used by employers in the selection process. The usual procedures for selecting candidates still apply. A job is advertised and you are invited to send in your resumé or CV, which is then checked to see if the organization thinks that your experience and qualifications are suitable. It is only after this initial screening that you may be asked to sit a psychometric test.
These tests aim to measure attributes like intelligence, aptitude and personality, providing a potential employer with an insight into how well you work with other people, how well you handle stress, and whether you will be able to cope with the intellectual demands of the job.
There are two main types of psychometric tests: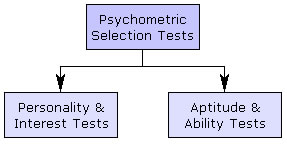 Ability Tests – Measure your ability to perform or carry out different tasks
Personality Questionnaires - Measure your way of doing things, and specifically the way you interact with your environment and other people.
Q: Do I have to send a letter with my resumé if I'm applying directly on an employer's web site?
Look closely at the employer's online instructions. If their online system permits you to submit a letter, do it. It's just one more way for you to stand out from other applicants by showing that initiative. If it's not possible, then obviously you can't. But do some research and see if you can find a networking contact in the organization to help get your application noticed.
Q: Should the education section always be near the top?
If you are still in or have recently completed formal education your academic achievements will form a major part of your qualifications and it is recommended that you place these near the top of your CV. Some industries, notably communications, value related experience above degree work and in such cases you should place your academic qualifications further down the page.
Q: What if I haven't done very much to fill up my CV?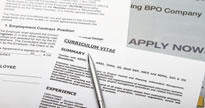 This does not matter; everyone has to start somewhere. If sparse content is a problem use sensible formatting and fonts so that you comfortably fill one side of A4.
Q: Must references be included?
It is advisable not to include references as part of your CV. A small note stating that 'References available on request' will be sufficient.