Services
The Careers Office offers a number of services to help students make a successful transition to the global marketplace:
One-to-One sessions for Career Advice and Job Information

Students receive individual attention from careers officers from the very first moment. They can discuss any complex career issue or decision that may affect their working life. During the sessions, students receive tailor-made advice and guidance, as well as professional information and help on their career planning. The sessions last 30 minutes and a prior booking of appointment is required. 
CV Writing & Interview Workshops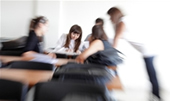 The Careers Office runs workshops throughout the academic semester that aim to assist students and graduates to generate their own personal marketing package, with guidance on CV & Cover Letter preparation, interview skills and job-hunting strategies. During the academic year a number of interactive career workshops are organized by the careers officers to provide detailed explanations, as well step-by-step processes, for creating effective CVs and resulting in successful interviews. Careers officers are also available for individual advice on matters of career guidance.
CV Database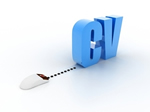 The Careers Office is constantly developing corporate relations in order to maintain and foster partnerships with employers. Employers can and do search our student and alumni database for appropriate candidates. HR managers and professional recruiters are often contacting the Careers Office looking for people with particular skills and experience. Students are encouraged to send their CVs to the Careers Office CV database allowing us to match their skills with opportunities as they arise.
Job Vacancy Information

Through its ever-widening network of industry contacts, the Careers Office receives details of permanent and temporary, full and part-time vacancies from local and national companies. In addition, Careers Office staff scan the local and international press for vacancies. All IHU students have access to job vacancy information via the IHU info-portal Business Gateway or through the Careers Office main website.
Career Events & Workshops
The Careers Office organizes various career-related events throughout the year in order to equip students with the knowledge and skills to make the right career decisions. The objective of these events is to provide information regarding careers outside of academia, bringing students closer to professionals and organizations.
By attending such workshops, students gain familiarity with the job market and can meet some of its chief players from various fields. The development of their career orientation while studying at the University can give students a competitive advantage over other job candidates.
Career Fairs
The Career Fair is an excellent opportunity for students and graduates to meet potential employers in person, to obtain an insight into the local and global labour market, to gain interview experience and to find out more about selection procedures and employability skills. The Careers Office organizes annual Career Fairs in order to create links between the University's students and industry while promoting the development of relevant skills, most importantly networking and communication, which are essential to a successful career in any field.
On-line Resources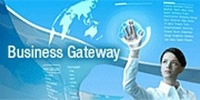 The comprehensive and user-friendly IHU career portal, Business Gateway, is available for IHU students from all backgrounds and interests and comprises an excellent starting point for students looking for career-related information. CV writing, interview preparation, employment and internship opportunities, updated employment surveys, skill and psychometric tests are only some of the information and resources our students have access to.
Free Psychometric Test Practice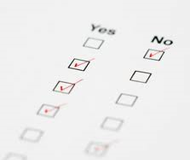 The Careers Office gives the opportunity to students & alumni, practicing in a psychometric test in order to familiarize themselves with the specific assessment method. The candidates complete, on line & in a supervised setting, one typical ability test which can be either verbal or numerical or diagrammatical test. The test will take place in real circumstances. If you are interested in the specific service, please contact the Careers Office for more information and don't forget to mention clearly the type of test you want to complete. Note: the specific service will be provided on a first come - first served basis due to the limited capacity.